Teads Presentation Template
This deck was used in a presentation given at a conference. Teads already had an established template, I worked within the brand guidelines to create the slides.
​​​​​​​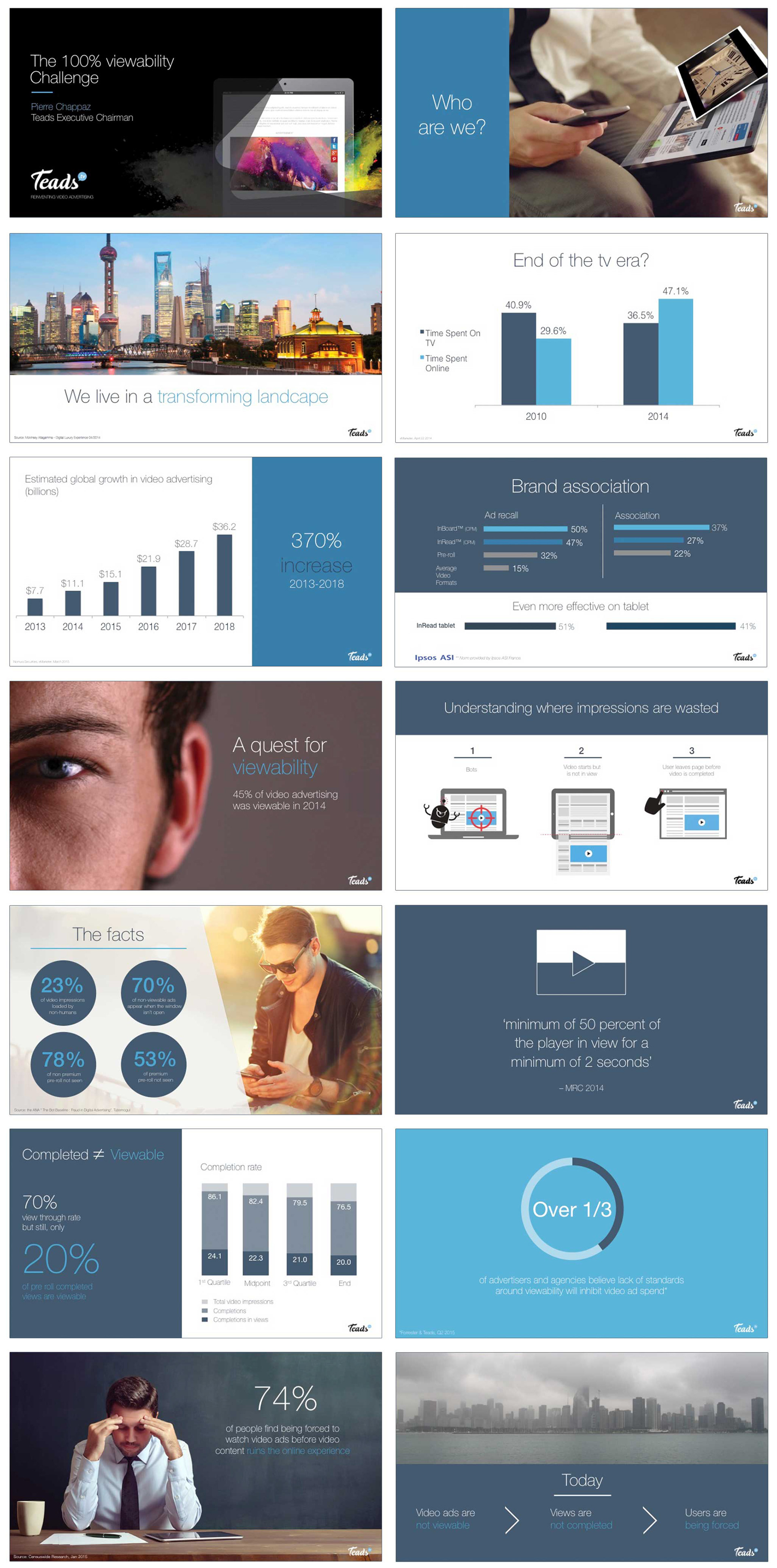 ​​​​​​​
OMD Media Agency General Template
The master template for this deck was provided by an external agency (this included the colour palette, fonts and basic layouts). I applied the new template and worked within the OMD brand guidelines to come up with a new way to visually represent their data.
TEL was undergoing a rebrand. I worked mainly with the Art Director to establish this new master template. The new creds deck would be used by all employees for sales pitches and various other presentations. It was paramount that all content be editable and all text live.